The Happily Hired Formula™
Your Instructor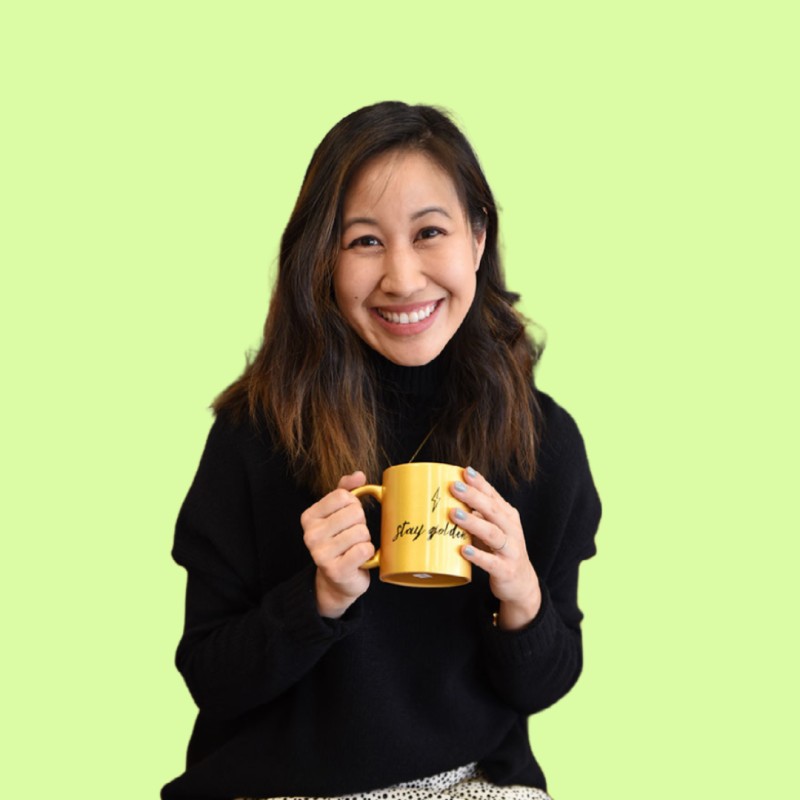 Emily Liou is a career happiness coach and career expert at CultiVitae (www.cultivitae.com) that helps professionals land jobs they love via solution messages. She believes life is way too short to not wake up happy on Mondays. As a former recruiter and HR professional for Fortune 500 Companies and Silicon Valley startups, she knows exactly what allows professionals to stand out, get visible, and get hired. Emily's career advice has been featured in Forbes, Fast Company, Business Insider, Fairygodboss, and The Muse. Through her career coaching programs and ecourses, Emily not only provides the strategies to make any career transition possible but also works from the inside out, allowing clients to build a positive self-image to conquer all of their ambitious goals.
Frequently Asked Questions
Will this program work for me?
This program has already worked for thousands of clients that are just like you! Hardworking professionals looking to make a career change but have found the current way of applying to multiple roles with multiple resumes isn't working. Plus, they aren't experts in career searching and the current job market! HHF takes all the guesswork out of how to efficiently and effectively pivot to a new position without having to spray and pray and network uncomfortably.
Who is this program for exactly?
This is for any corporate professional (doesn't matter what stage; student, entry-level, mid-level, senior-level) who wants to take out the guesswork in job searching to land a new W-2 position. This means you're looking to sign an offer letter and you know you must interview to get there. It doesn't matter if you're looking for a job in government, education, non-profit, Fortune 500, startup, healthcare, fashion…this applies to all industries. And if you gotta interview, then these tools and strategies apply to you. This is also for anyone who wants a job in the US or Canada. I do not specialize in other countries' hiring practices.
I'm busy! How will this course save me time?
I get it. My goal is to provide you with actionable information that you can implement right away...not "fluff" that sends you in a million different directions. You're saving time by joining Happily Hired Formula and getting an actual step-by-step system and process to accomplish landing more interviews and offers, rather than taking shots in the dark and figuring things out on your own. By the way, Happily Hired Formula is accessible 24/7 via mobile or desktop, and each lecture is on average ~5 minutes. That's because I made this as direct and 'no-fluff' as possible. My goal for you is to not sit there for countless hours, but know exactly what steps you need to take, HOW to do it, and do it! :) So it doesn't matter if you're job searching 6 months from now... going on vacation... you can go as quick or as slow as you'd like.
Could I just find this information for free online?
You can find almost anything online these days...but does that mean it's legitimate and helpful? Nope!! In fact, I'm sad to say this, but a lot of the information online about job searching is downright dangerous. I've been a recruiter for 6+ years and if candidates showed up doing some of the things I read on a weekly basis… well, let's just say, they will have a tough time securing an offer. I've packaged everything in a simple-to-follow, step-by-step PROVEN process so you don't have to spend hours scouring the web for incomplete information without exact scripts, templates, etc. to follow. All of the 2022 strategies that have allowed my students to land dream jobs quicker and easier are allll laid out beautifully for you -- complete with concise trainings, templates, transcripts, playbooks, etc.
I could use help with figuring out what I want to do and if I'm even qualified to do it. Do I already need to know what I want to do to use this program?
Not at all! As a matter of fact, the building blocks of this program are getting confidence in yourself as a candidate and the clarity to know exactly what you want to do. We have modules that address mindset, imposter syndrome, limiting belief and more. We also have career and life coaches hosting live sessions twice a month that address these topics as well.
Is this just a bunch of material to work through on my own? I could really use more support and accountability from start to finish on my journey.
While we are pretty excited about all the materials in the modules that will help you each step of the way, we may be more excited by the human connection provided in HHF. You can connect to peers who are journeying like you. You can connect with career and life coaches with our twice-monthly group coaching opportunities. AND you can connect with me at any time just by sending a message in our private group about anything that comes up for you in your job search. Anything. Really.
Is there a guarantee?
You have a 365-day guarantee effective immediately after you enroll. If you try our program and show that you have done all the work, attended the coaching calls, asked questions inside our community, and you still have not made improvements in your job search progress - you are eligible for a refund. That's how confident I am in this program as I know when you follow the steps we've outlined, and ask for guidance/support through the customization and coaching process, you will reach your milestones of clarity, crafting your personal brand, connecting, interviewing and negotiating. (Please check the Terms & Conditions for the complete refund policy)